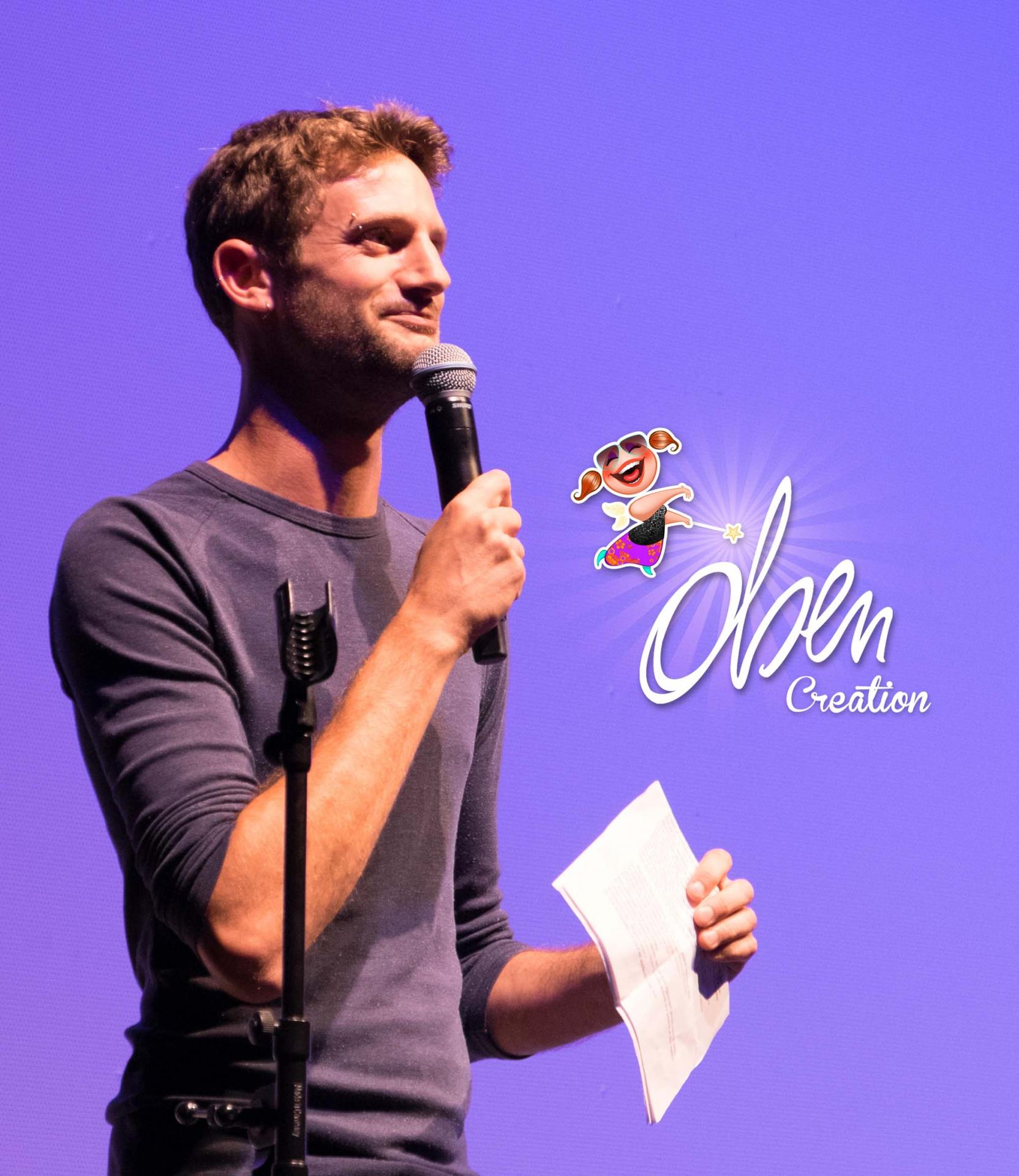 Olivier Senny, aka Olsen, was born on 22 February 1985 in Brussels. From that moment on, his imagination leaped forward and his fingers soon found a pencil.
By 2009, he had finished his studies in videography at the royal academy of Fine Arts. He also completed a cartoon course in Valencia, where he made his first short films in animation, including The birth of Semo for the musical festival "LaSemo", which he helped organise for 3 years. Then came Richie and the Lamp in 2012 and Richie and Mister Hat in 2013 - two live animation shorts for MasterCard.
Throughout this time, Olsen's natural curiosity saw him embark on a wild range of global adventures – from humanitarian aid in Latin America to visiting the Mayan pyramids of Guatemala and from the temples of Angkor in Cambodia to the cherry harvest in Canada. These journeys sparked a wave of creation and saw Olsen leave behind a bright and colourful path of frescoes along his way, including murals in Canada, Italy, France, Cambodia, Thailand, Colombia, Chile, Barcelona, ​​Madrid, and Belgium. And while the paint dried he filled his travel diaries with vibrant watercolours of the places he visited and the people he met.
Olsen was eventually dislodged from his ladder by Studio nWave in 2014 when he was appointed as the head of character creation for the film "The Son of Bigfoot". A year and a half later, and about sixty original characters to his name, he made the ArtBook for the same film and would continue to work with nWave on future productions.
Olsen's talents were well suited for animated productions and he soon began creating characters, sets and storyboards for a range of different productions. Working between Brussels, Paris and Los Angeles, he moved from feature films to series and supported many prestigious studios such as DreamWorks and Walking the Dog,
Today, Olsen's dream is to make his own animated feature film. He wrote the scripts for « The Legend of Lune" and « Anoki - a Wolf Tale" and is now working to see his original stories projected on cinema screens across the world. After all, what's more important in today's consumerist society than sharing a hopeful environmental message to the world's youth?
Lover of discoveries, Olsen continues to fuel his inspiration from the people he meets and strives to capture humanity's joyful spirit with each stroke of his pen.
Preface by Bruno Senny
Translation to English @Steve Gillman