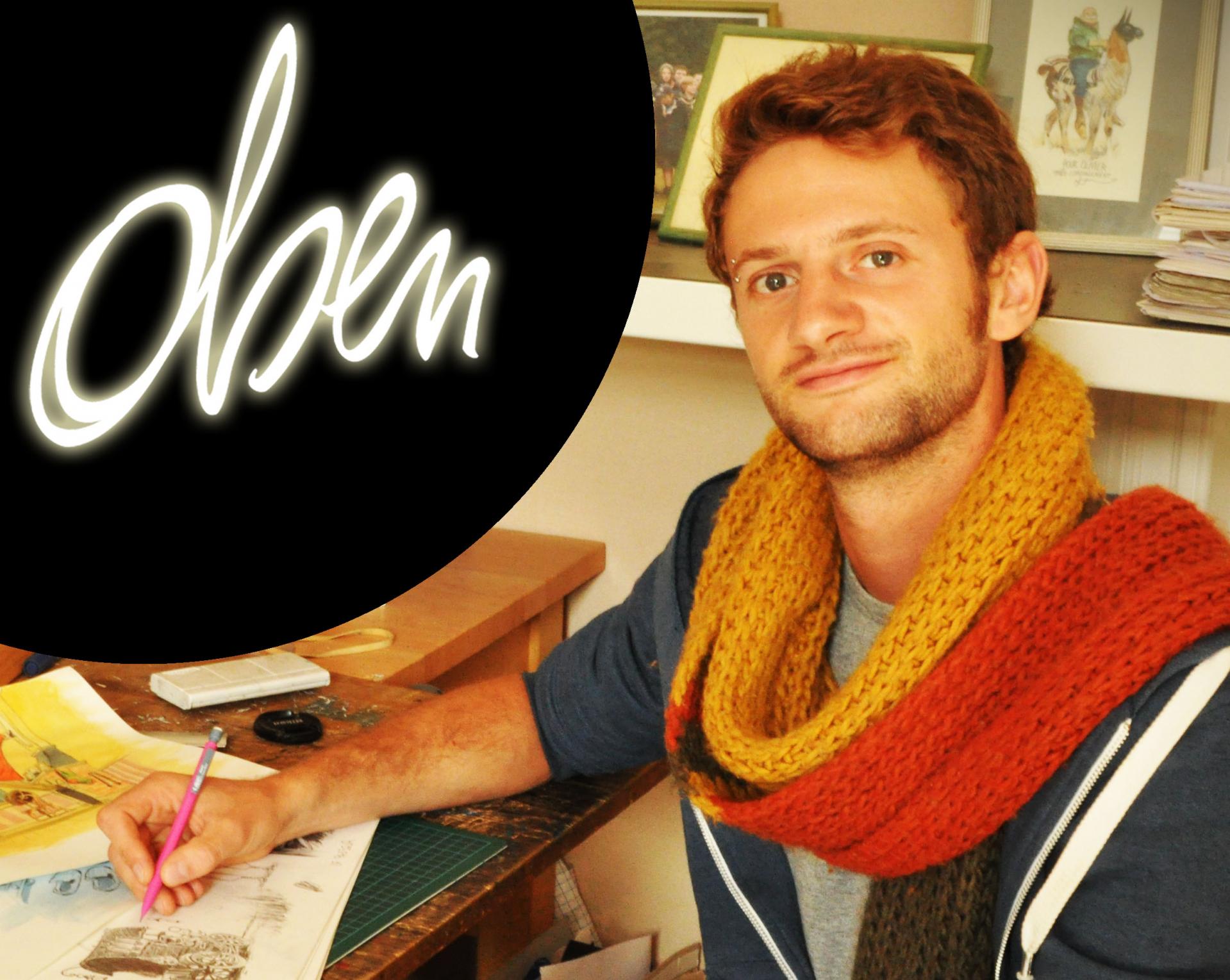 Olivier Senny, also known as Olsen, arrived into the world on 22 February 1985. As if from that very instant, his imagination was ignited and his fingers plucked up a pencil.
An idyllic childhood fueled his curiosity and desire to discover the world through travel. From volunteering in humanitarian aid with some of the poorest children in South America, to exploring the Mayan pyramids in Guatemala, to chasing the cherry picking season across Canada... the color and characters met in all these ventures soaked into his well of inspiration.
Myriad narratives began to flourish in his mind. He wrote two books, L'Accordéoniste (2006) and Flowers for Miss Louise (2008), before later launching himself into realizing a career from his comics with projects such as Mission Contactis and AUTOSTOP (2010-2011). Along the way, he participated in the prestigious competition for the Raymond Leblanc Prize, and was twice awarded second place for Tea and Fire (2008) and The Jeanneke's Brusselade (2009).
These achievements sparked plans to delve into the world of stop motion and videography as a Fine Arts Academy student in Belgium (2009), before creating his first stop motion films during a four-month cartoon and animation internship based in Valencia, Spain. Olsen's projects have since included Semo's Ballade (2009), promotional material for the VARK 2010 Festival, and more recently in 2012, The Mister Coin, Richie and the Lamp and Richie and Mister Hat for MasterCard. Each of these short films is scored with original music by composer Olivier Gilmont.
Talented across various forms of creative visual media, his rambling road trips across the earth have additionally led Olsen to color the towns along his journey with mural paintings: his artwork brightening the walls of Barcelona, Madrid, Kelowna (Canada), Naples, Avignon... and now, Brussels.
Curious and creative as ever, Olsen thrives upon spontaneously discovering new means and materials for expressing his art. A juggling entertainer in the morning, he is the comic clown by midday and leads any party non-stop into the night with his faithful accordion and a zest for life so clearly channeled into his craft. Blazing an animated trail spurred by chance meetings and inspired discoveries, Olsen takes his creative sparks from the characters who cross his path, caricaturing their flair and foibles with humanity, humor and passion.
© Catherine Cooper 2013